Iets minder dan 2 maanden geleden begon ik terug met lopen. Ik heb nooit echt vaak gelopen, gewoon af en toe met Start to Run gestart maar meestal gaf ik op na een kleine blessure. Ik had dus nog nooit de 5 km gehaald.
Dus met volle moed begon ik weer te lopen, zonder Start to Run, gewoon lopen tot ik niet meer kon, en hop na 2 weken had ik terug last aan mijn enkel. Dom van mij…
Ik kocht nieuwe schoenen (was eigenlijk wel nodig) en nam een fitnessabonnement bij de kinesist. Dat kost 2,5€ per keer, dus da's echt geen geld. 🙂 Hij raadde mij aan om met Start to Run te beginnen vanaf week 5 ongeveer.
2 keer per week ging ik samen met mijn hond Mica lopen en deze zondag liepen we dus voor het eerst 5km in 1 stuk. Zo fier dat ik was! 🙂
Regen kan ons niet deren!
Mica altijd blij na het lopen
En het zonnetje maakt het extra leuk!
Nieuwe sportkleren voor extra motivatie! 😉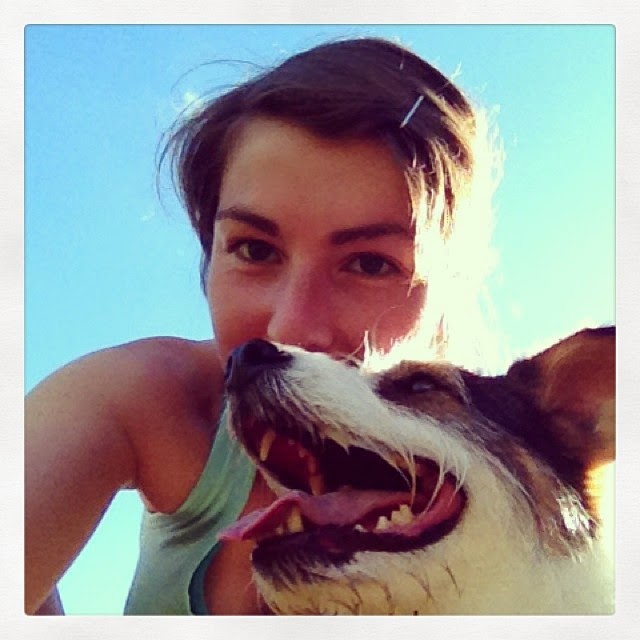 En we liepen toen 5km aan 1 stuk! Fier!
En daarna relaxen in het zonnetje. 🙂